The Old Fortress in the most famous castle of the island. It is impossible not to notice this majestic building. The Old Castle is located on a rocky peninsula and has two peaks, according the history this two peaks are closely connected with name of the island because the name says that it originates from the word "koryfi" which means peaks . The buildings were constructed by the Venetians in 1402-1797. The elapsed time and numerous of the war destroyed this beautiful castle . Today we can see the reconstructed castle built by the British much later.
The New Fortress or New Castle is located next of the old harbor ,this building was built by Venetians in 1577-1578 which means only 155 year later of Old Fortress .Also The New Castle is smaller and lower than Old Castle and never people lived there . In its heyday the Castle was considered to be an architectural miracle.
The Venitian Shipyards in Gouvia . In 17 century this places served as a naval base for Venetian seamen .The Venetian Shipyards it was built in 1716 ,and support the galleys flowing out of Corfu , because Corfu was being in a strategically position between Greece and Italy .
Mon Repos Palace is situated in the place where was the ancient city of Corfu, in the area of Kanoni on top of Analipsis hill .This beautiful palace was built in 1826 by the British Commissioner Frederic Adams in the form of a gift for his wife Nina Palatianou. Mon Repos Palace long time used as summer residence for many aristocratic families. There was born Duke of Edinburgh, the husband of Queen Elisabeth II. Today the Palace is open for tourists and they can admire the beautiful view of the sea and a walk around the shade of old trees.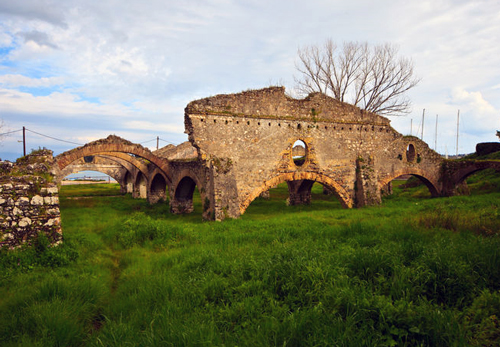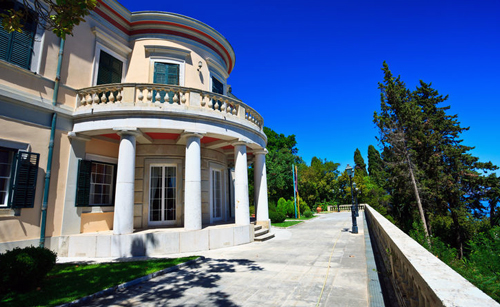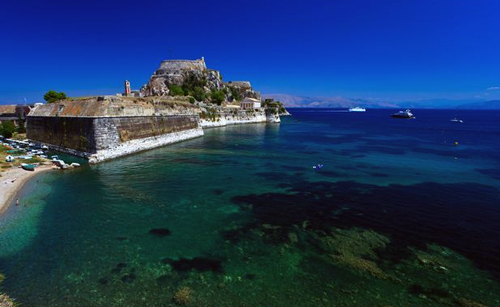 Back