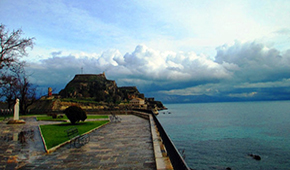 The most romantic places of Corfu Island
Corfu is a one of the most popular island of Greece for honeymoon. Why? because Corfu is an island with a lot of beautiful romantic places.

One of this places charmed John Glen and he used for a scene for the movie  'For Your Eyes Only '(a  James Bond movie).For the scene balcony the director  used an amazing view of Achillion Palace. It's an amazing and romantic place that a lot of lovers  choose this  balcony for dating.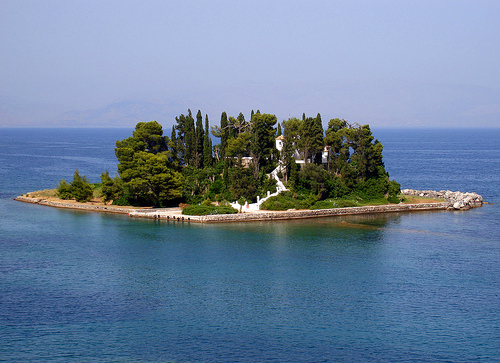 Other places like that is Kanoni and Mouse Island.  One the most famous and photographed spots of Corfu . This is a small island in the in shape of mouse, green and very romantic. In the heart of this island is located a 13th century church of Pantokrator. According to mythology, this  tiny island is the ship of Ulysses that was stoned by god or sea Poseidon.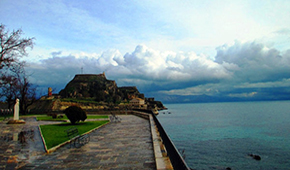 The Old Fortress is one large building located on the eastern side of the Corfu town, on a rocky peninsula that provides an amazing view to the  sea. This fortress was built in 15th century by the Venetians. Due to the great view and location next to the Spianada Square, Old Fortress is one place where couples love spending admiring the sunset.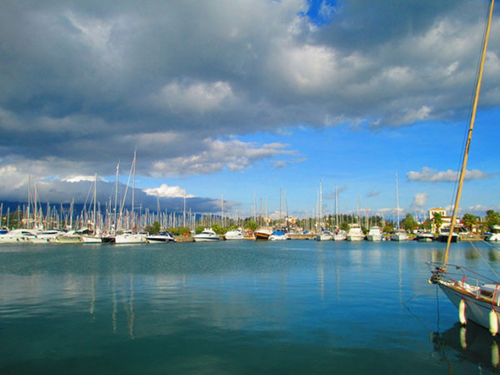 Marina Gouvia is the most beautiful yacht harbor of the Mediterranean and the most picturesque of the Corfu Island. Around of this harbor  there are  a lot of romantic cafeterias , taverns and a long pedestrian area with benches surrounded by trees . The view is amazing on the evening.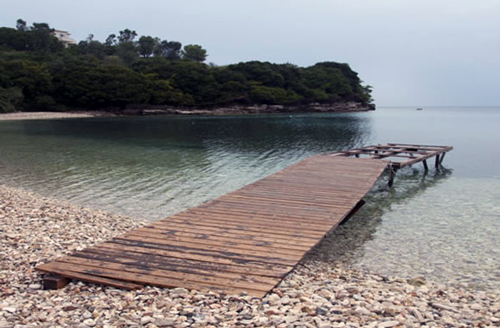 Avlaki beach is a not large and not besieged by tourists beach but is an ideal place for a  romantic evening for two , with a beautiful view to the nearby green hills and the sound of the sea for background music.
Back