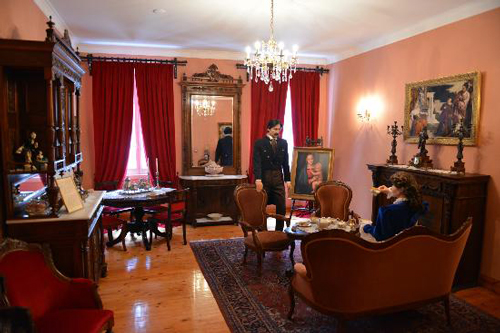 The archaeological Museum of Corfu
One of the bigger museums of the Ionian islands is the archaeological Museum . It displays unique exhibits found at Paleopolis, Kanoni, Garitsa, Kassiopi. This impressive museum in located in Vraila Armeni street, close to the bay of Garitsa.
In the collection of this museum we admire beautiful statues of bronze and marble, ancient coins, clay pottery, golden jewelry and ruins of of ancient temples. But the most interesting part of this collection is oldest stone pediment of an ancient Greek temple called the Gorgona-Medusa which was the part of the temple of Artemis from 585 BC.
Another exhibits worth admiring are 13 tiny statues of goddess Artemis , part of the limestone walls of the temple of Dionysus , a stone lion of Menecrates and a marble torso of Apollo.
The Sea Shell Museum of Corfu
This amazing museum is located 2 km before Benitses village . There you can find a big collection of sea shells and fish fossils. The founder and the main donor for exhibits was Mr Napoleon Sagias.
The composition of this impressive collection includes the shells of all colors and shapes, mummified marine animals as: crabs, corals , sharks (and shark teeth), snakes of the sea, sponges, stuffed fish, lobsters, sea urchins, a variety of sea fossils and many other amazing monsters and creatures.
The Byzantine Museum of Antivouniotissa
This museum is located in Corfu town in the quarter of Mouragia, and is housed in the Church of Virgin Mary Antivouniotissa. The Byzantine Museum was opened in 1984 and contains an impressive collection of and post-Byzantine icons painted in the 15th and 16th century by famous and anonymous artists , wall frescoes from different churches of the island , old gospels, manuscripts and clothes of priests. This church have a beautiful decorate and amazing atmosphere.
Casa Parlante museum.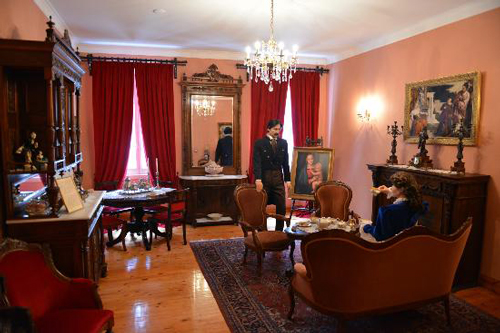 This museum is located in the center of Corfu town, next to Spianada Square . Casa Parlante was open in 2014 and show the daily life of a aristocratic family living in Corfu during the 19th century. You can to see original decorate of the house with all old furniture, admire the nineteenth-century dresses , feel the smell of that era , hear the sounds of music , and other scenes of the 19th century daily life.
Back