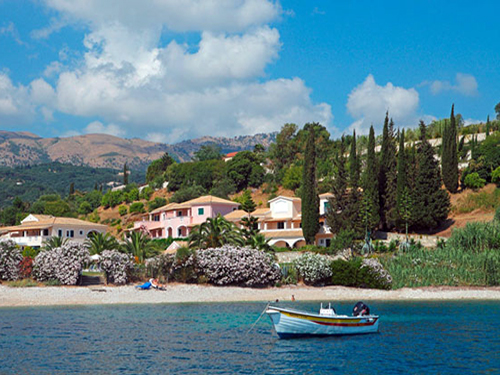 Top ten small and romantic beaches of Corfu
1. Kalami beach
Kalami beach is located 30 km north of Corfu Town and one of the most picturesque beaches of Kalami village . It is a small beach with bright grits and surrounded by green plants that makes it a very relaxing place.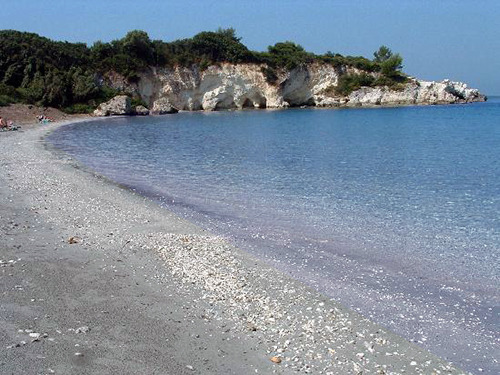 2. Imerolias Kassiopi beach
Imerolias beach is located on the western side of Kassiopi village and 35 km of Corfu town in north-eastern part of the island .This peaceful sandy beach is famous of its crystal water and its water sports like scuba diving.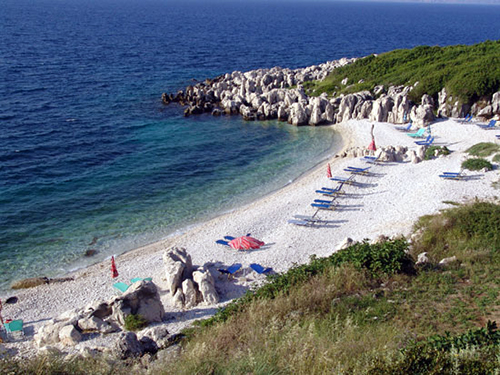 3.Corfu Barbati
Barbati beach is to be found 17 km of Corfu Town in north part of the island . This beautiful beach has large light pebbles and is surrounded by wonderful trees and wild plants .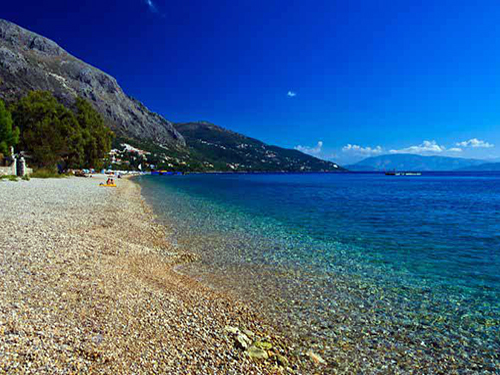 4.Corfu Liapades beach
This charming beach is located in the northern part of the island , 30 km of Corfu town . It is a little known beach situate next to the most popular Paleokastritsa beach . This beach is characterized by its clear water , pebbles, and green lush vegetation.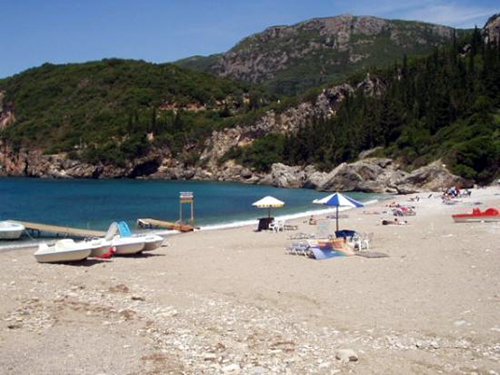 5. Agios Spiridon beach
This beach is 40 km from Corfu Town to the north part of the island. Agios Spiridon is a sandy beach with crystal water and beautiful view . This natural and quiet beach is the best for great place for a romantic stroll .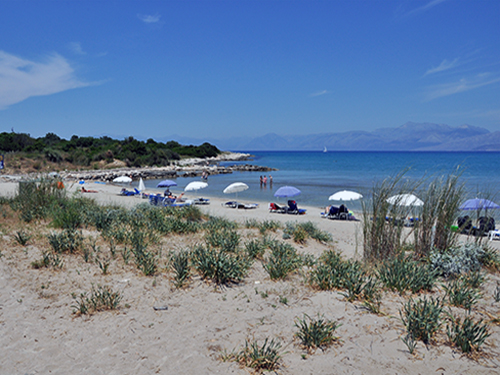 6. Agios Iliodoros
Agios Iliodoros (or else Linodoros) is a attractive small beach located 17km of Corfu Town in the west part of the island .This is pebbly beach surrounded by green hills also is close to the villages of Liapades and Paleokastritsa. Despite that this is a very small beach, Agios Iliodoros can provide a lot of fan especially among nature lovers.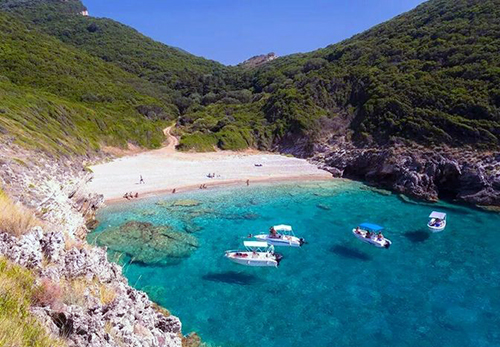 7.Corfu Agni beach
Agni beach is situated 30 km from the town of Corfu and 11 km of Kassiopi. This beach is characterized by large rock , the beautiful view to the Albanian coasts and picturesque jetties which is a haven for small boats. Near the beach are located a few taverns , where you can enjoy a romantic diner .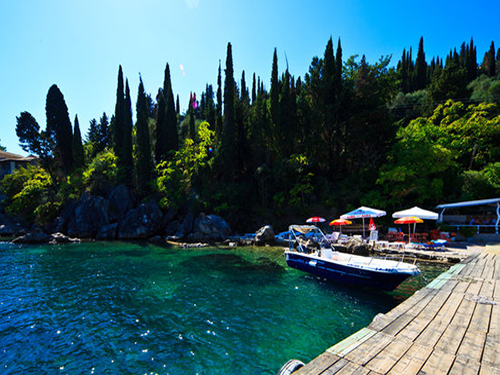 8. Avlaki beach
Avlaki Beach is located 37 km of the Corfu Town, 1,5 km of the Kassiopi village on the north part of Corfu. This is one of the most picturesque beaches of the island . Calm and romantic with pebbles and crystal clear water. Near the beach are two taverns and Bella mare hotel. This is the best place for a romantic dinner or walk for two.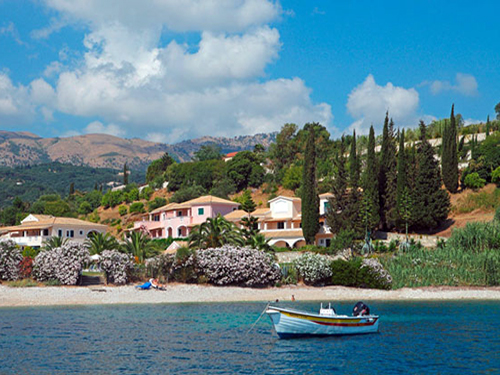 9.Rovinia beach
Rovinia is to be found 20 km from the Corfu town . This beautiful beach is surrounded by green hills with mysterious caves. Rovinia is a beach with unique natural beauty and blue green exotic waters . Nature lovers will sure admire this place and remember it for a lifetime .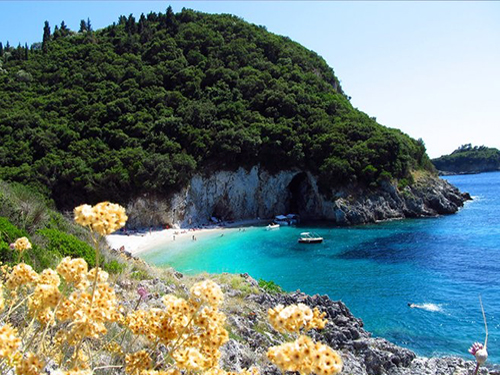 10.Glyko beach.
Glyko beach (means sweet beach) is located 18 km from the Corfu town. This beach is one of the less visited beaches of Corfu and it looks like as small cove surrounded by rocks . Glyko beach have unique wild beauty and secluded nooks. A very good place for lovers.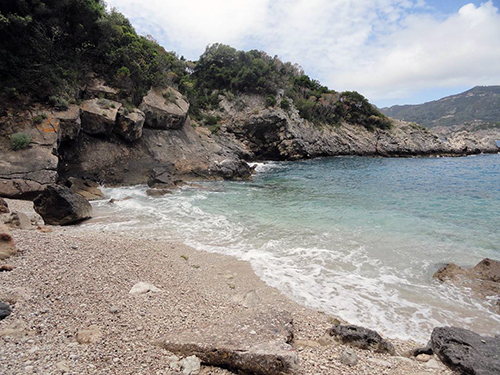 Back